Layout design for an exhibitor's kit at Triumph Expo & Events
Triumph Expo | Seattle, WA
triumphexpo.com 
Client: 
Triumph Expo & Events
The Brief: 
I was tasked to create an easy-to-follow guide of the graphic options that Triumph provides for 3 shows that were organized by the same company. I made this guide very easy to follow so when we received the graphics from the client they would be sized appropriately and would qualify as print ready files.
Using AutoCAD and 3DS Max I created the 3D versions of what we would provide. I used Adobe InDesign to create the layout.
The 3rd show I created this layout for is NODE INTERACTIVE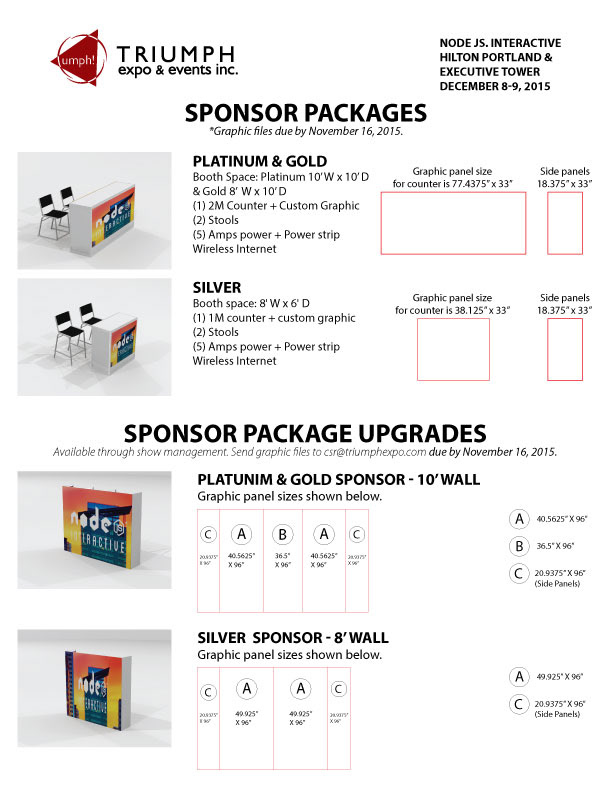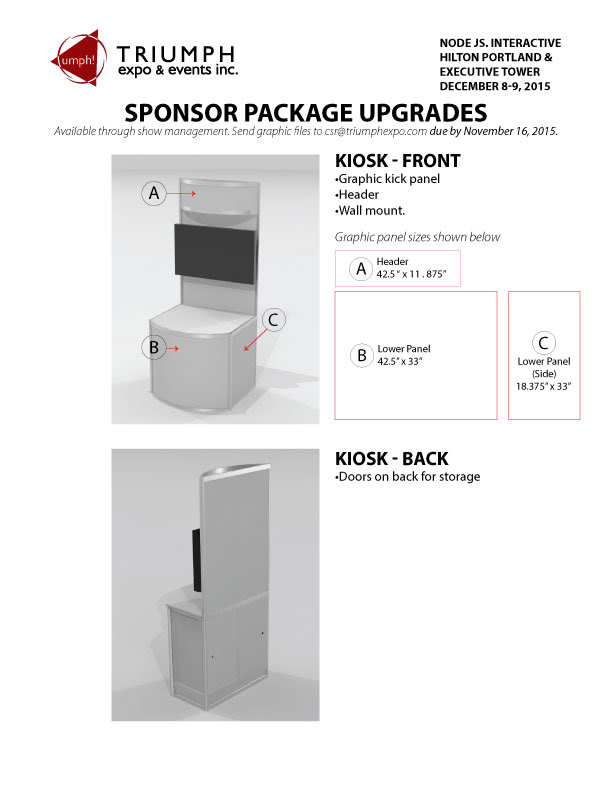 The 2nd show I created this layout for is All Seen Alliance