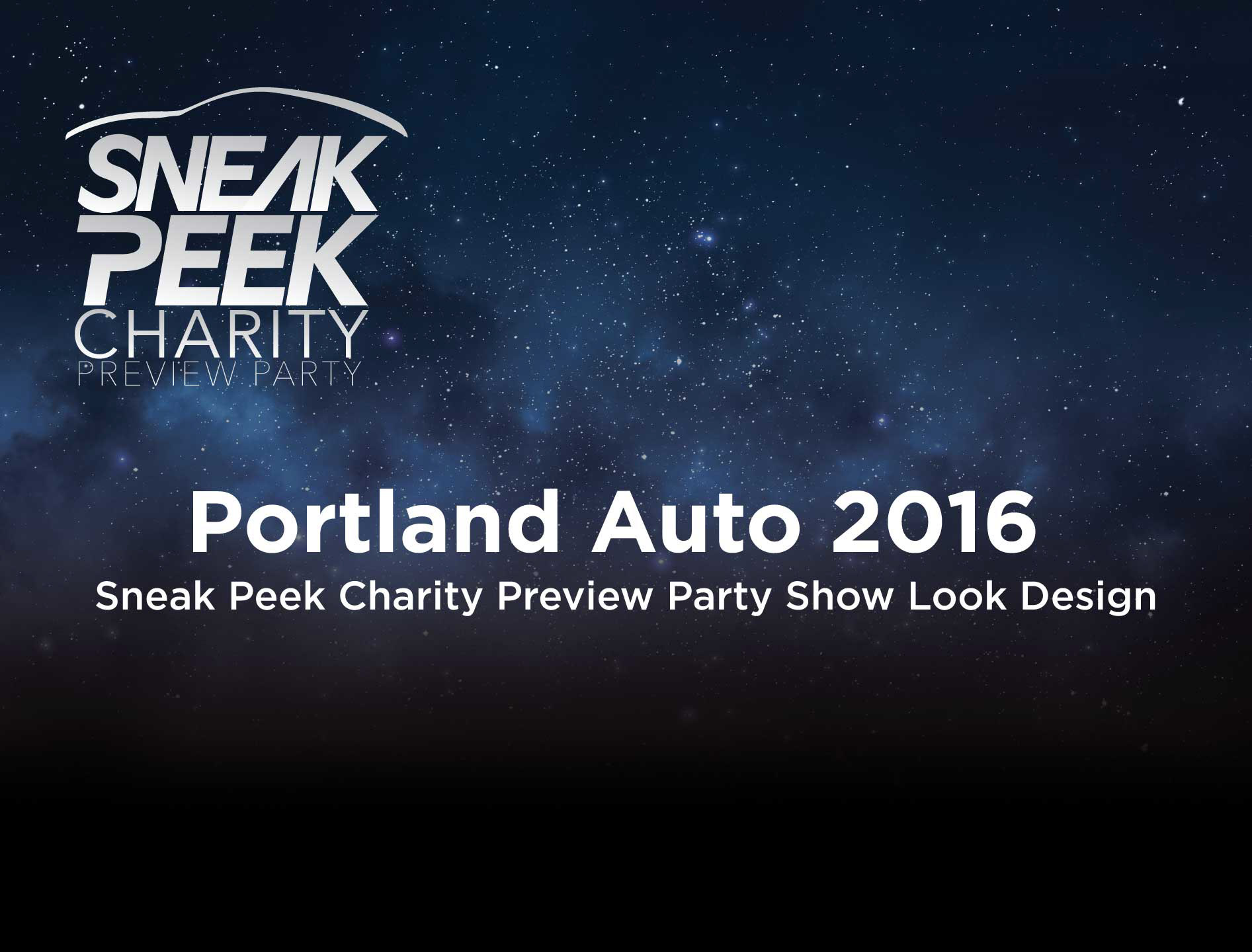 Portland Auto Show 2016
Triumph Expo | Seattle, WA
Triumphexpo.com
Client:
Portland Auto
Location:
Oregon State Convention Center
The Brief:
This is the 3rd year The Portland International Auto Show has put on a "Sneak Peek Preview Party" for attendees.
This year the Account Executive working with the client asked me to come up with a new look for the event. The client wanted something simple, elegant, but wanted to include the night's sky within the design. The look had to be versatile enough to translate onto entry units, digital signage, and printed signage.

Execution:
Using Adobe Stock I sourced images and created a comp with 3 design ideas, once the AE had the approval of the client I moved on to creating the look for the rest of the signage.