I was given the responsibility to work globally with our Queenax teams to create the new standard 19 units Queenax offers. This involved building the 3D files, rendering the 3D files, and creating a library of sources for global use across multiple platforms.
The renderings are currently being used globally in both print and digital. 
I created a total of 5 views for each unit, making a total of 95 high quality images.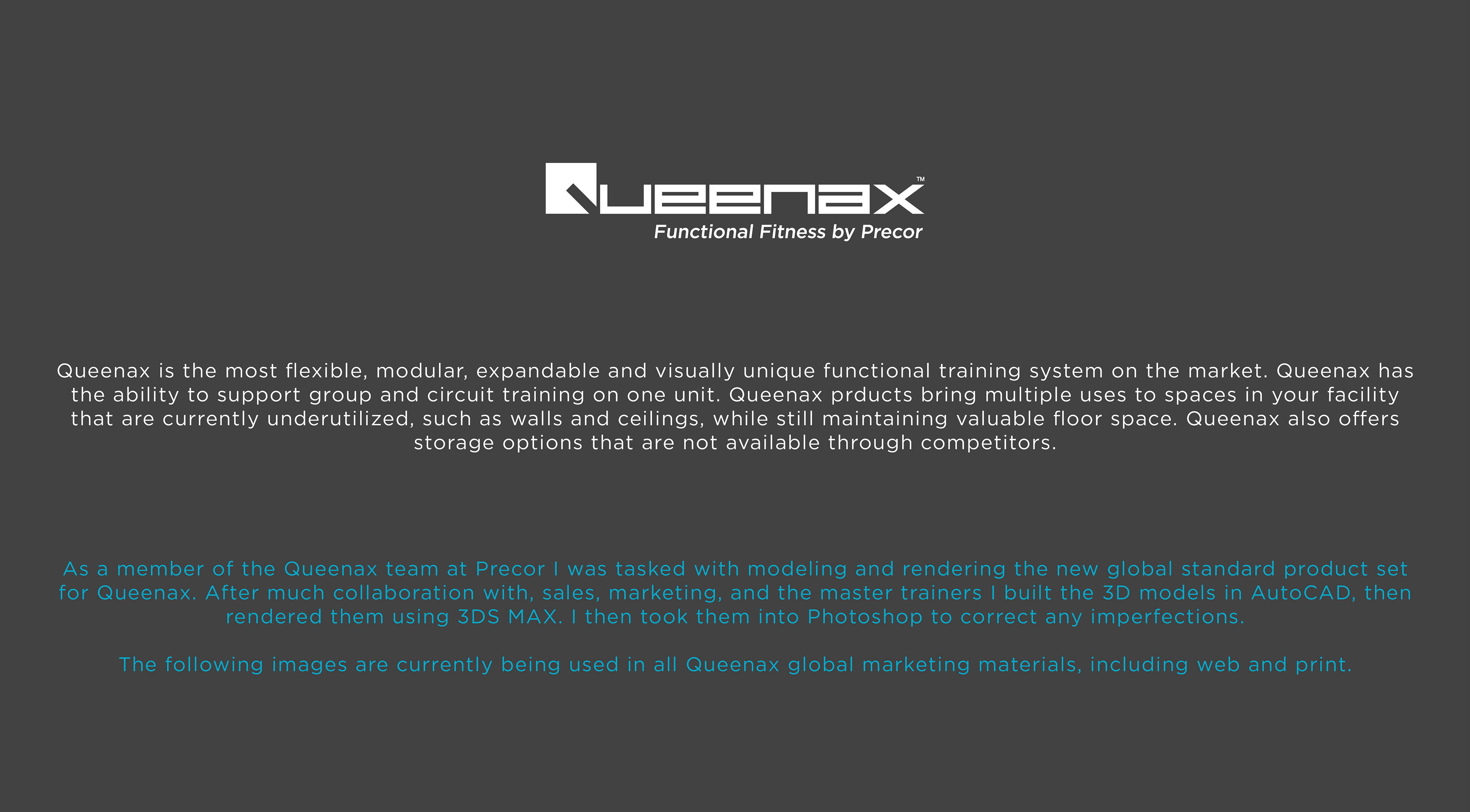 Example of the product renderings in use at Precor.com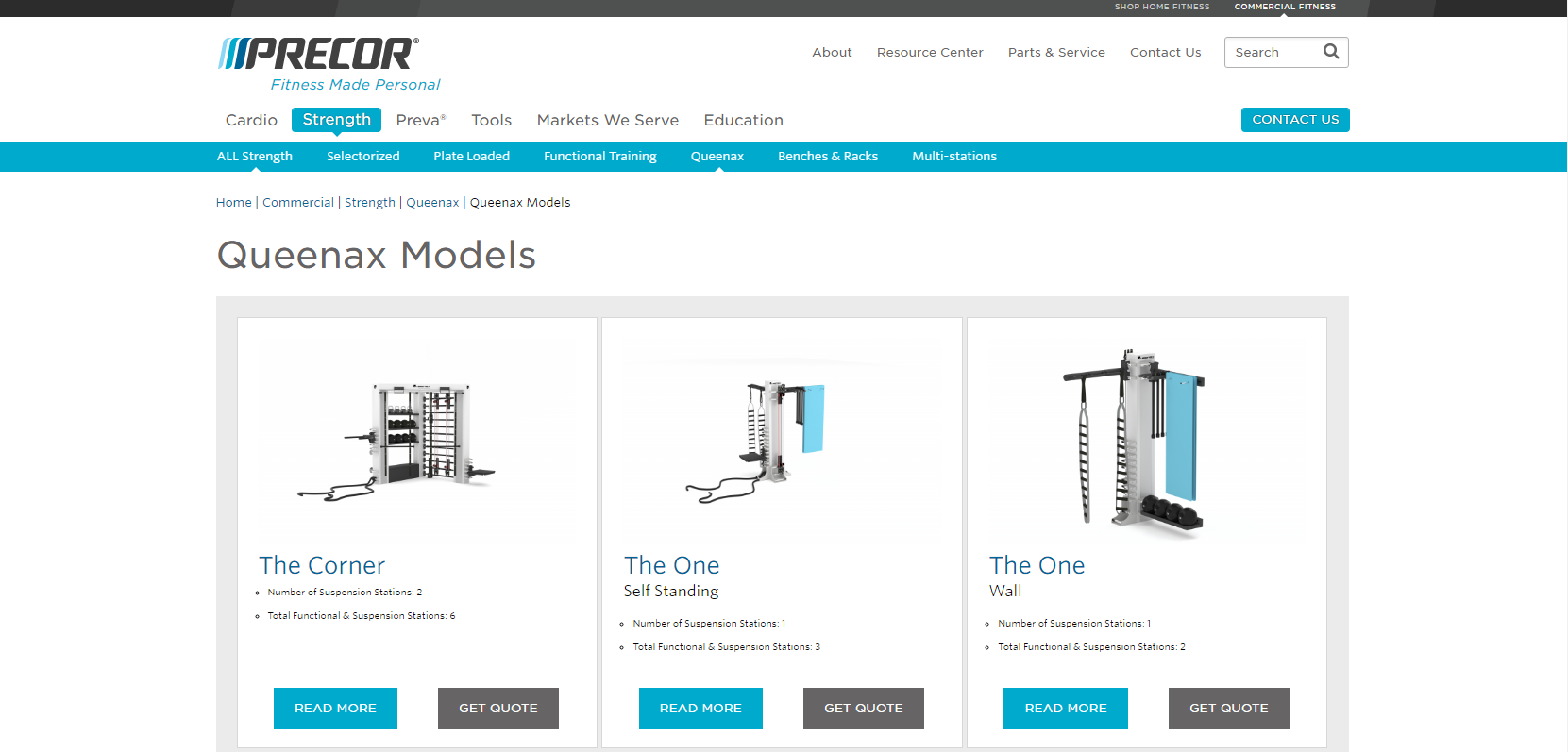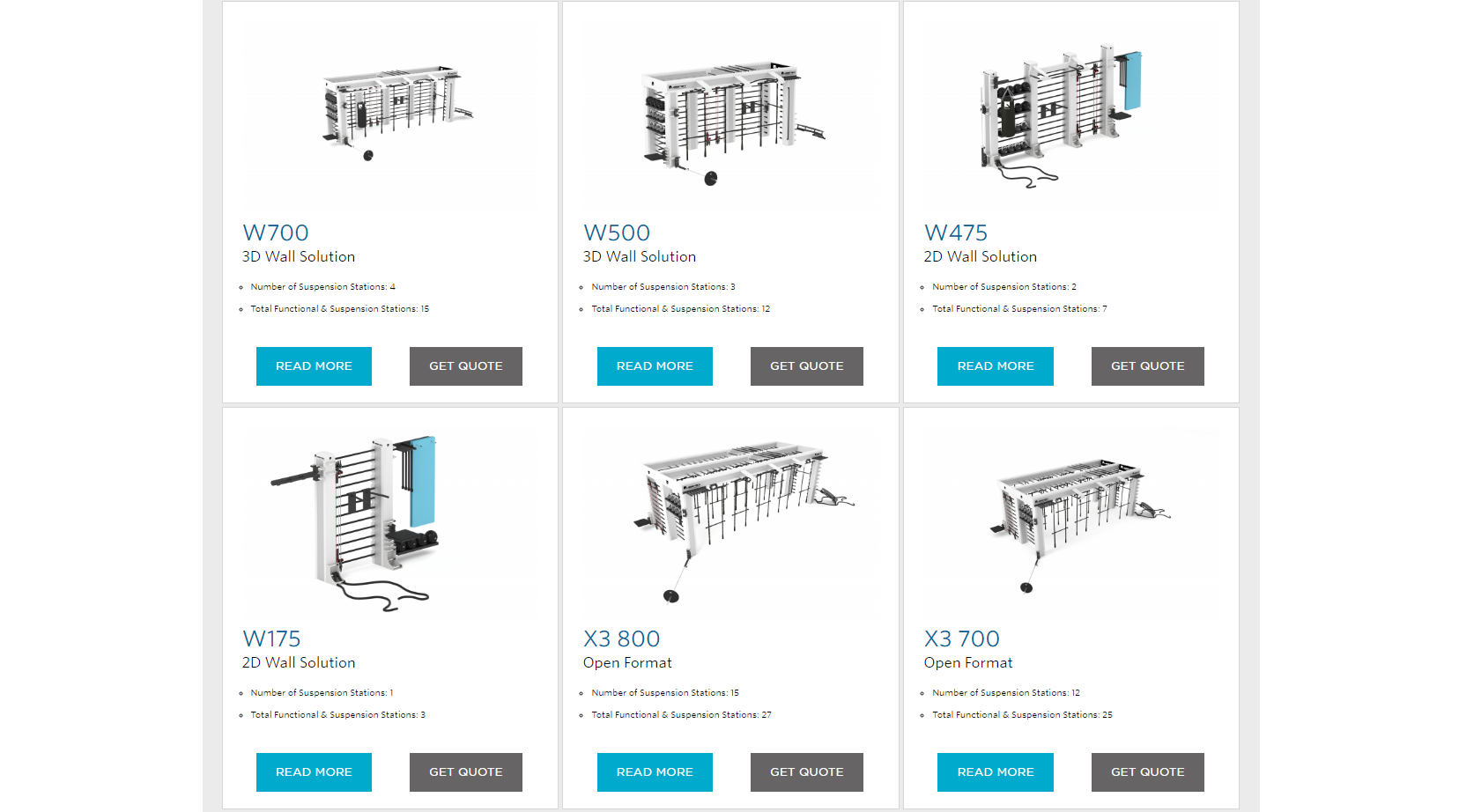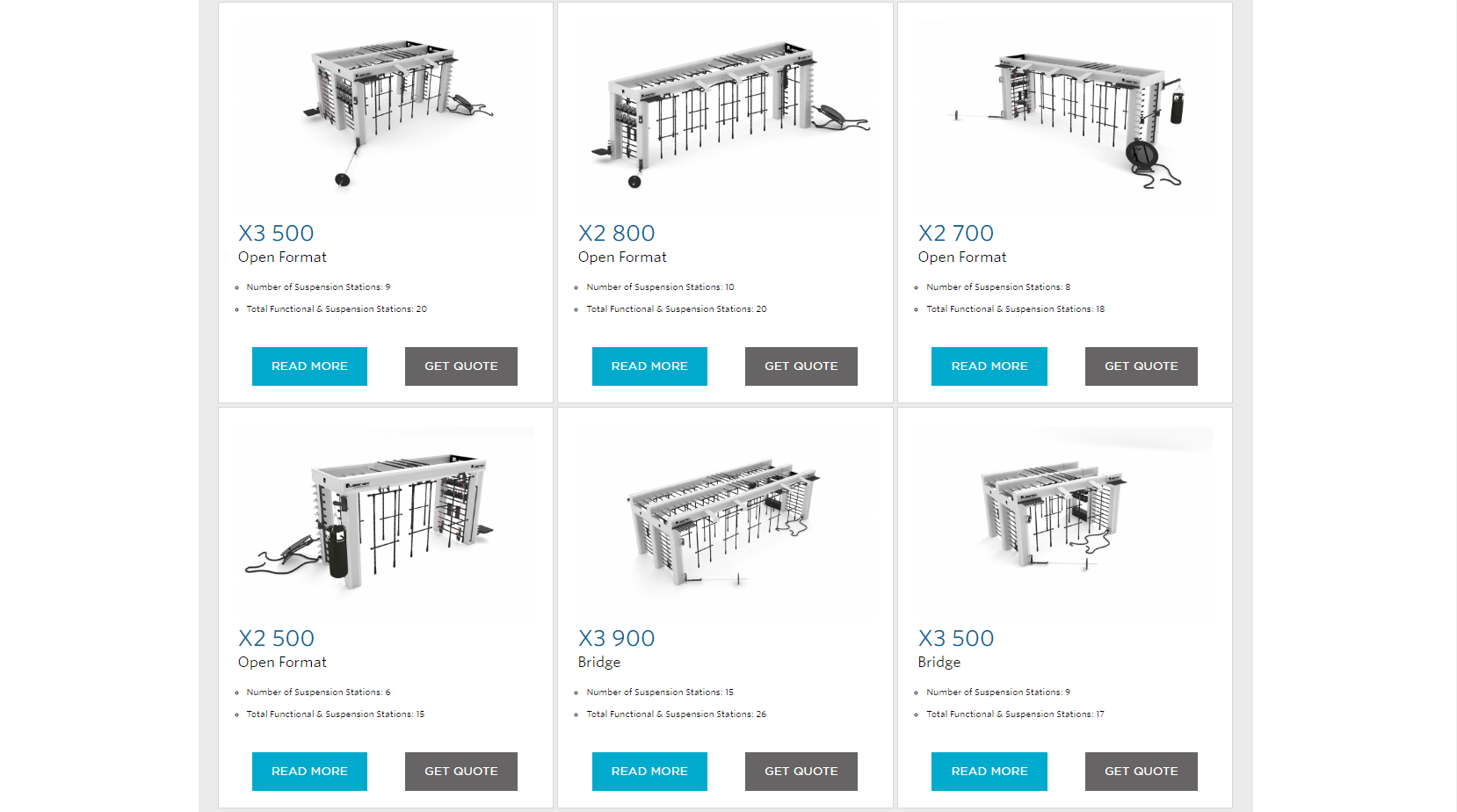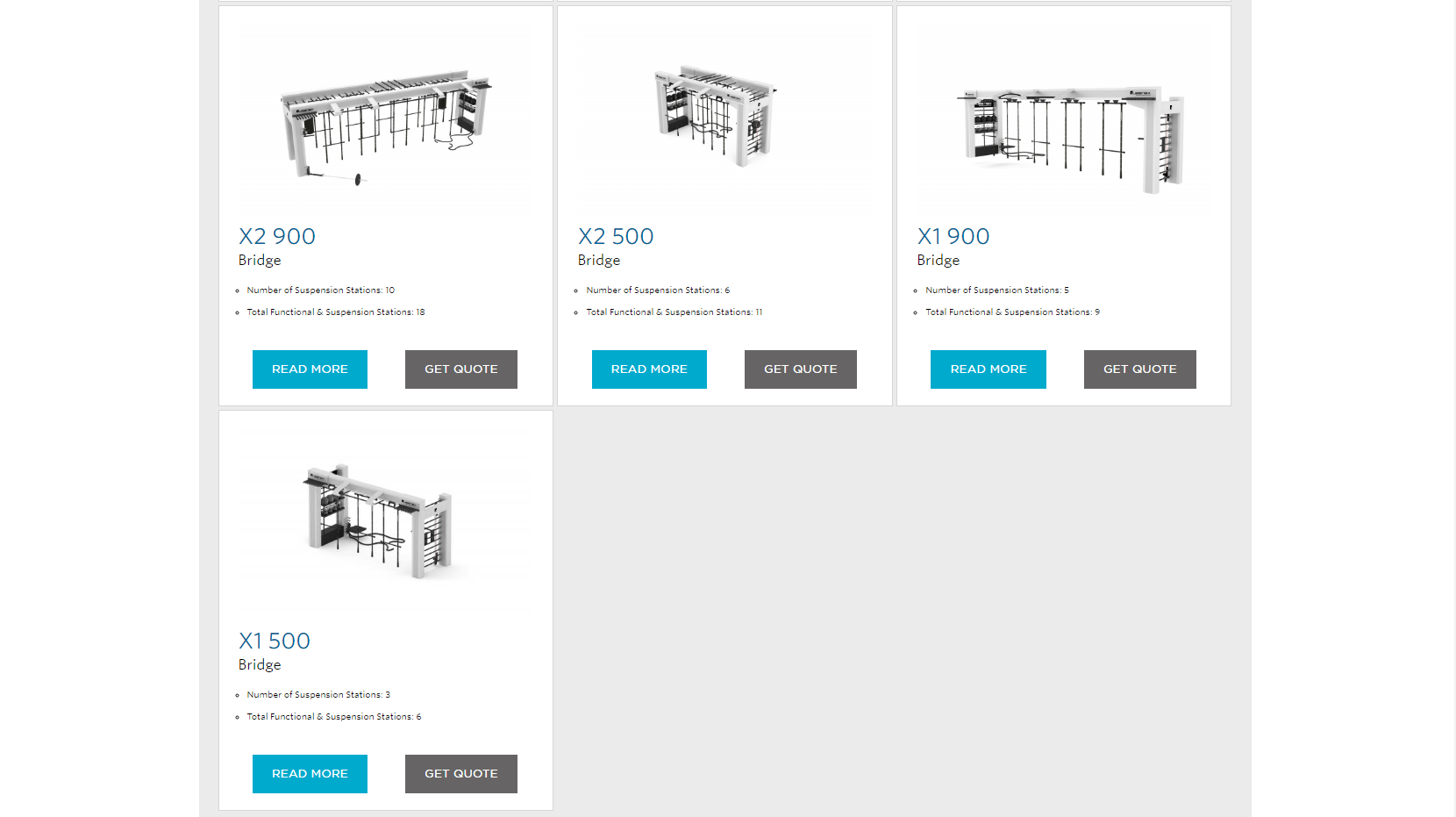 Example of the renderings in sales & marketing materials